It's beginning to look a lot like Christmas! With all the magical Christmas lights, yummy food and Christmas songs, it is by far my favourite time of year! But it's also the busiest time of year! So here are my favourite festive craft ideas to keep the children busy this Christmas time!
Christmas Reindeer Party Bags
This craft is a simple idea to make your party bags perfect for Christmas! This craft goes particularly well if your little one has a Christmas party coming up, or even just to pop your child's toys in! It's simple to make and it doesn't take too long either.
First of all, grab some brown paper bags. If you find a metallic bronze paper bag, that's even better! Then grab some googly eyes, cut out some antlers from brown paper or card, and find some circle stickers for the reindeer's nose. You can use a red colour sticker for Rudolph's nose, or black or brown colours for any of the other reindeer's nose.
Fill up your brown paper bag with whatever you like! There are lots of Christmas themed party bag fillers that boys and girls will love, like Christmas pens and pencils and Christmas themed slime! Take a look at some popular Christmas themes party bag fillers here!
Once you've filled up your party bag, fold the top corners inwards to create a reindeer's face, and fold the top half of the bag downwards to close it. To keep the bag shut, stick the reindeer nose onto the bag.
Then all you need to do is stick on the googly eyes so your reindeer can see, and stick the two antlers to the top of the bag!
Pasta Christmas Wreath Ornament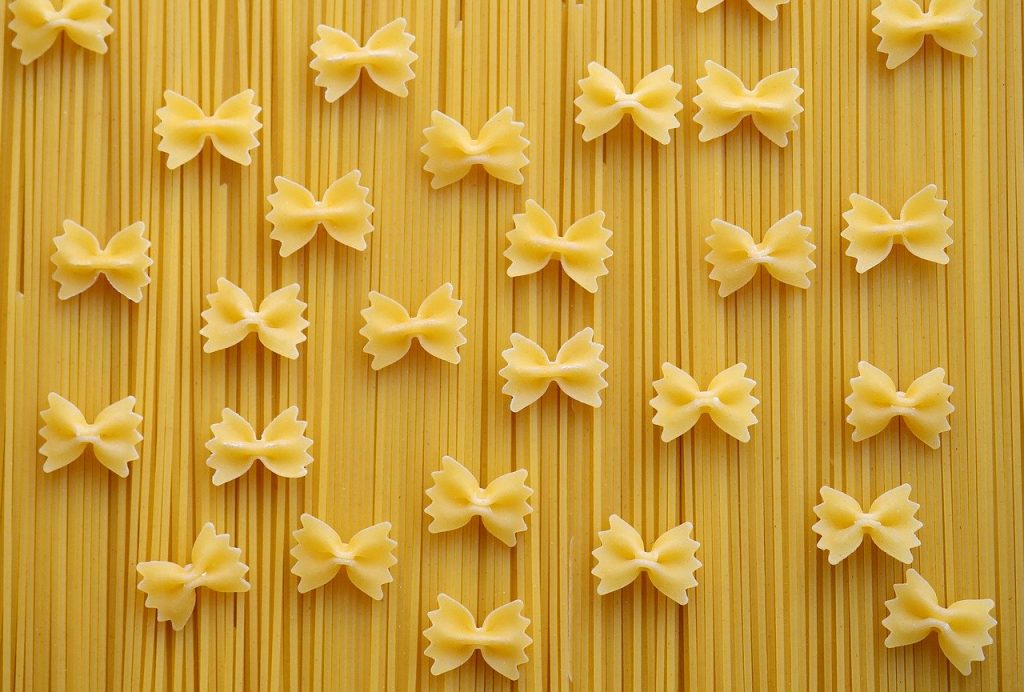 I love this idea of using bow shaped pasta (farfalle) to make a Christmas wreath ornament, which can be hung on the Christmas tree! It's so fun and unique!
To start, grab some cardboard and cut out a circle shape, you can trace around a jar or use a compass to get the perfect circle! But make sure the circle isn't too small, because we need to glue lots of pasta around it! Then cut out a smaller circle to create a ring shape.
Using a glue gun, stick the pasta onto the cardboard ring shape to create a Christmas wreath, then spray paint the wreath in green.
Glue some red or green ribbon to the top of the wreath in a loop so it can hang.
To finish off, paint one pasta piece in red and glue this to the top of the wreath, where the ribbon is, to create a cute red bow!
Christmas Reindeer Food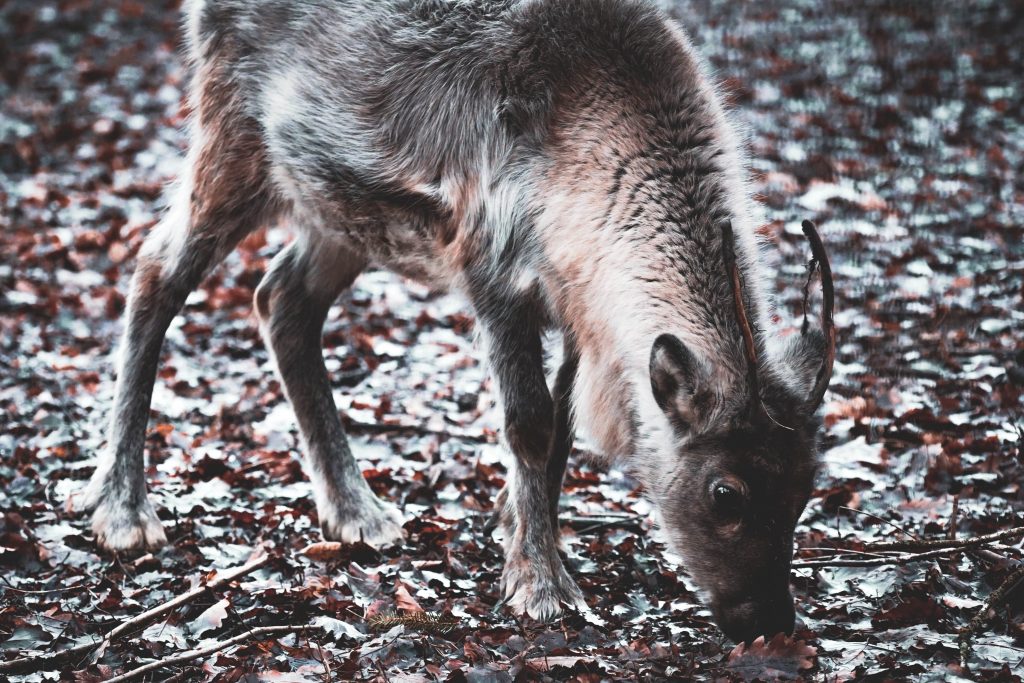 Children will be so excited on Christmas Eve for Father Christmas to arrive! But what do you leave out for the reindeer to help them on their travels? Reindeer food of course! Animal friendly reindeer food is so easy to make, and it's safe for the wildlife to eat, as well as reindeer!
Mix together some rolled oats and some wild bird seeds, you can also add in some grated cheese too! Then you can pour this mixture into a cellophane bag to keep it from spilling until Christmas Eve. When Christmas Eve comes, simply sprinkle it on the ground for Rudolph and all his friends to enjoy!
Reindeer and wildlife also like to eat cookies! Take a look at this reindeer cookie recipe that's perfect for all wildlife this winter!
DIY Christmas Snow-globes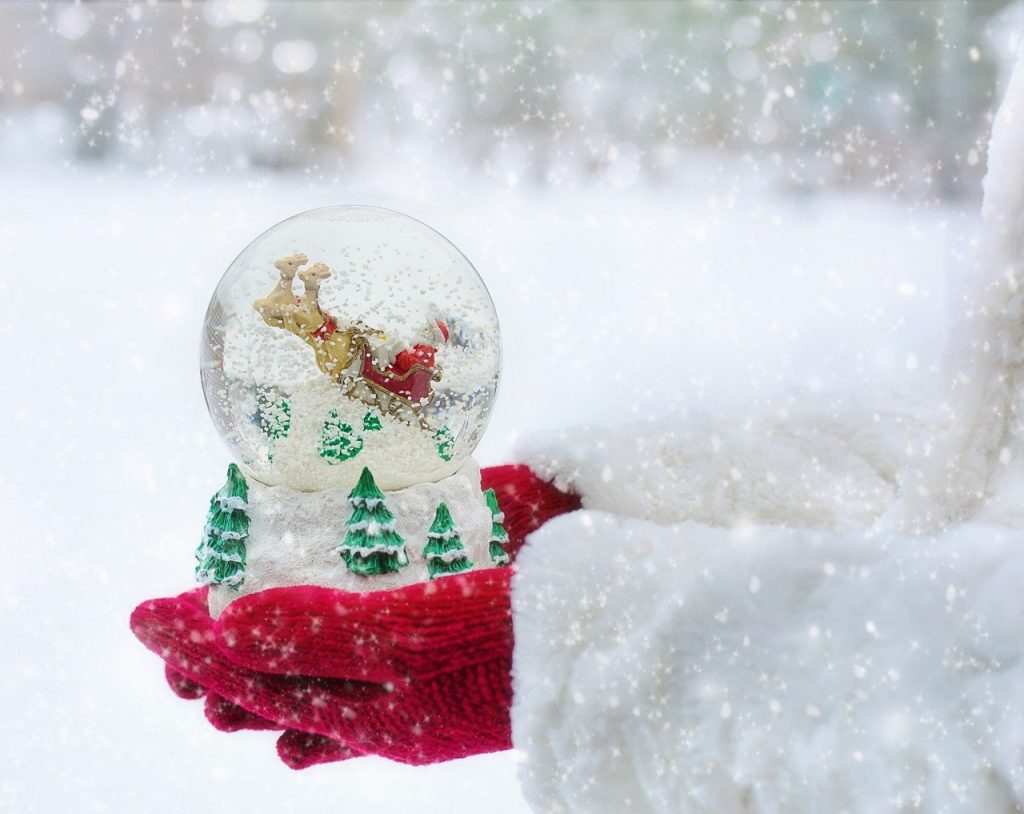 I love Christmas snow-globes, they are so magical with all the snow and glitter falling elegantly! And children can make their own Christmas snow-globes, but they may need a little help from their grown ups!
To make your Christmas snow-globe, you will need a jar. You can wash out and reuse a jar you already have, but make sure there are no cracks in it!
Now it's time to pick a small Christmas themed toy that is waterproof. To get really creative, you can use polymer clay to create your own figure! Glue this figure inside of the jar lid with strong waterproof glue. Make sure it's completely dry before moving onto the next step!
Full your jar with water and a little bit of glycerine (a few drops to a teaspoon depending on the size of the jar) before adding some glitter! I have found that fine glitter works best.
Finally, securely join the lid to the jar using glue. And there you have it! An enchanting Christmas snow-globe!
For even more Christmas magic take a look at our Christmas Shop. We have meticulously designed, premium products available to make your Christmas extra magical!
Santa's Magic Key is a great way to answer your children's questions about how Santa gets into houses without a chimney!
Santa's Lost Button makes for a great Christmas day activity. Children have the fun of finding a button lost by Santa while delivering presents and get a great keepsake!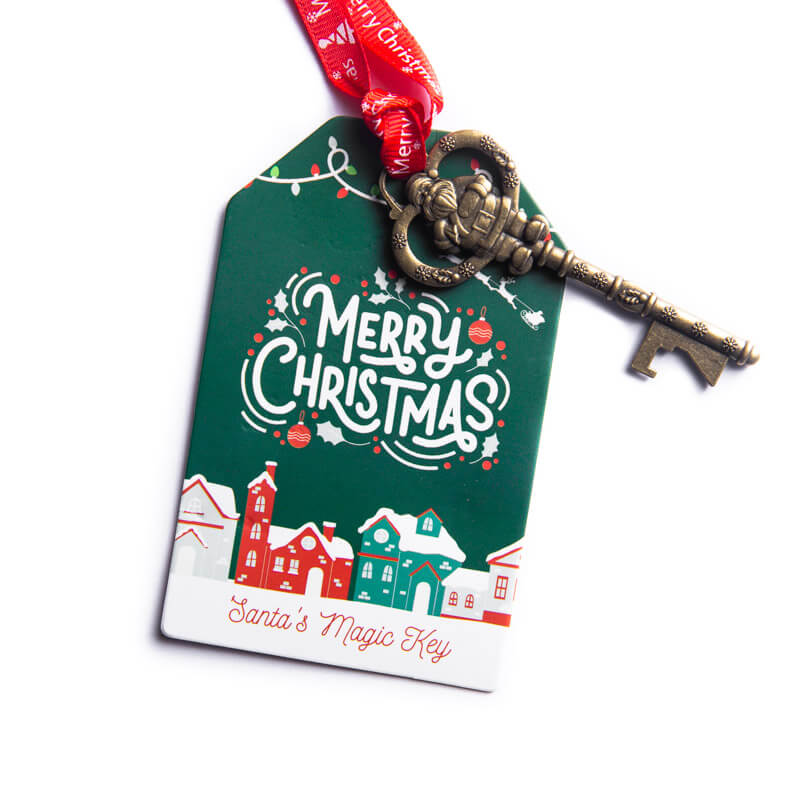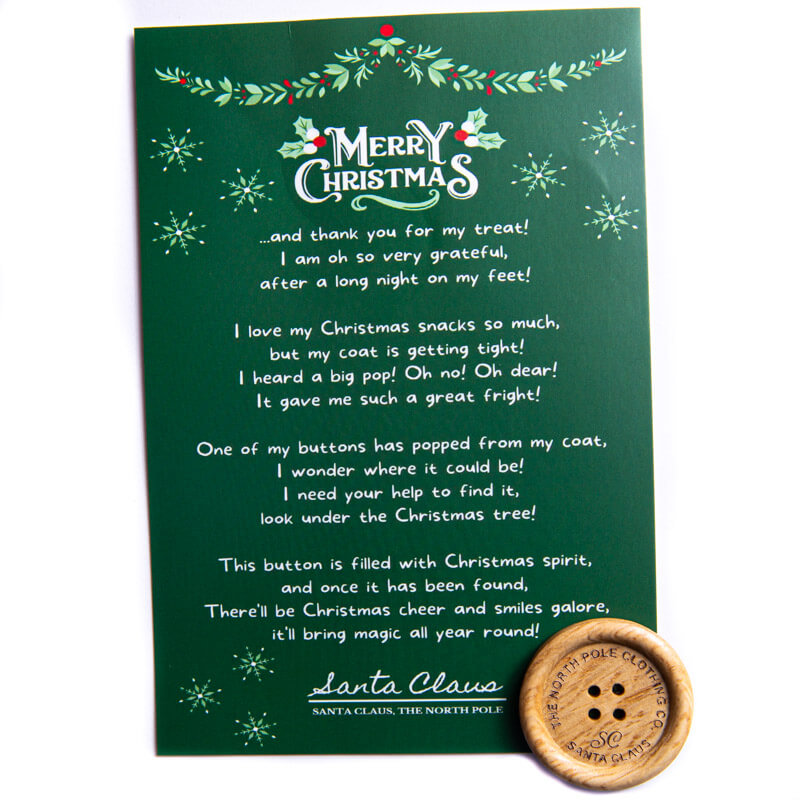 Lolly Stick Snowflake Ornament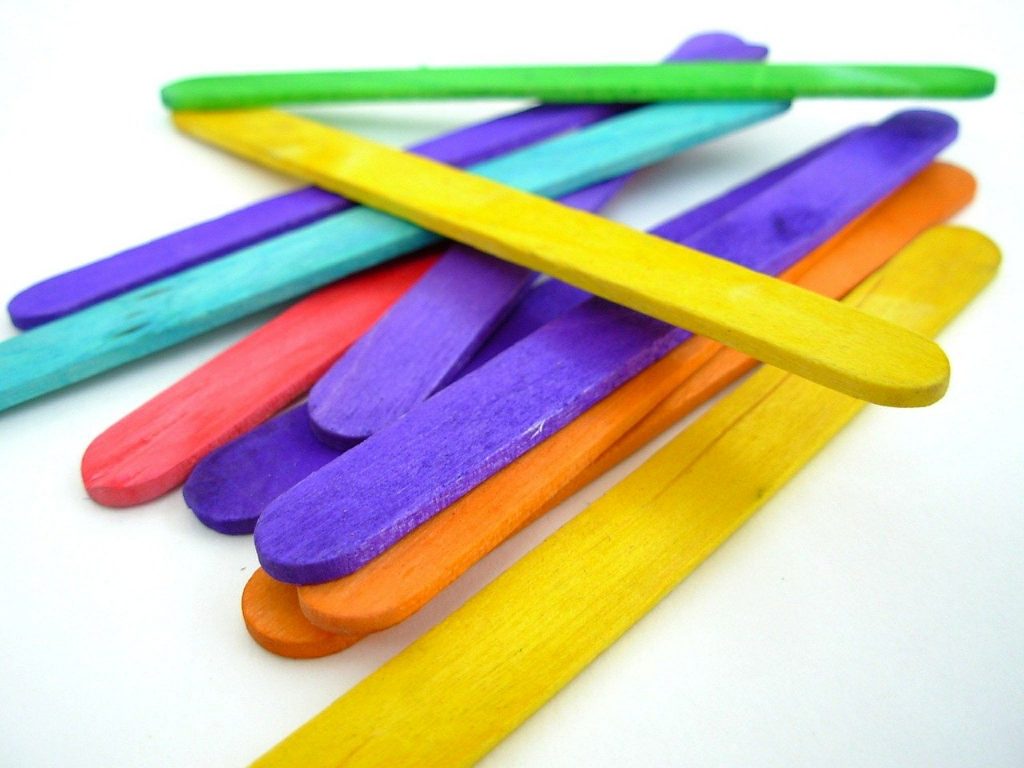 What a fun and easy way to make Christmas ornaments, and they don't take too long either! Firstly, grab some ice lolly sticks. If you've kept some ice lolly sticks from the summer, perfect! If not, you can get them at your local craft shop. Or buy some ice lolly's and enjoy them before cleaning the sticks.
Then paint the ice lolly sticks in whatever colour you like and wait for them to dry. Then arrange the lolly sticks in a snowflake position, you will need 4 sticks per snowflakes. Hot glue the sticks together before attaching some ribbon or twine to the top of the snowflake so it can hang on the Christmas tree.
Next is my favourite part, decorating! You can add glitter, diamonds, pom-poms, Christmas stickers and small jingle bells to your snowflake ornament to make is sparkle in the Christmas lights!
Snowman Christmas Bauble
These DIY snowman baubles are so cute, and they're made with snow! OK, not real snow, but fake snow from your local craft shop.
They're so effective and they're simple to make too! Get a clear bauble, made from plastic or glass, and using a funnel, fill it up with fake snow. To use less snow, you can add some liquid glue into the bauble before putting some snow inside, and then shake the whole thing so the bauble is coated in fake snow. But remember to put the lid on! To add some magic and sparkle to your bauble, you can add in some silver or white glitter with the fake snow!
Once the inside of the bauble is complete, it's time to paint a face for your snowman using acrylic paint. You can use black for the eyes and mouth, and orange for the carrot nose.
When your snowman bauble is dry, add some ribbon on top so it can hang nicely on the Christmas tree!

Best Christmas Craft Ideas
Thank you for reading this blog all about the best Christmas craft ideas! They're great to make and will keep the children busy during this festive season. Our Christmas character, Carol the Christmas Elf, loves making these Christmas crafts too!