Having a princess themed party is so enchanting for children, and they're a lot of fun too! To make your princess party even more special, why not have a go at making your own party decorations fit for a princess? Here are the best homemade princess party decoration ideas that are sure to make any party setting a magical one!
Princess Confetti Balloons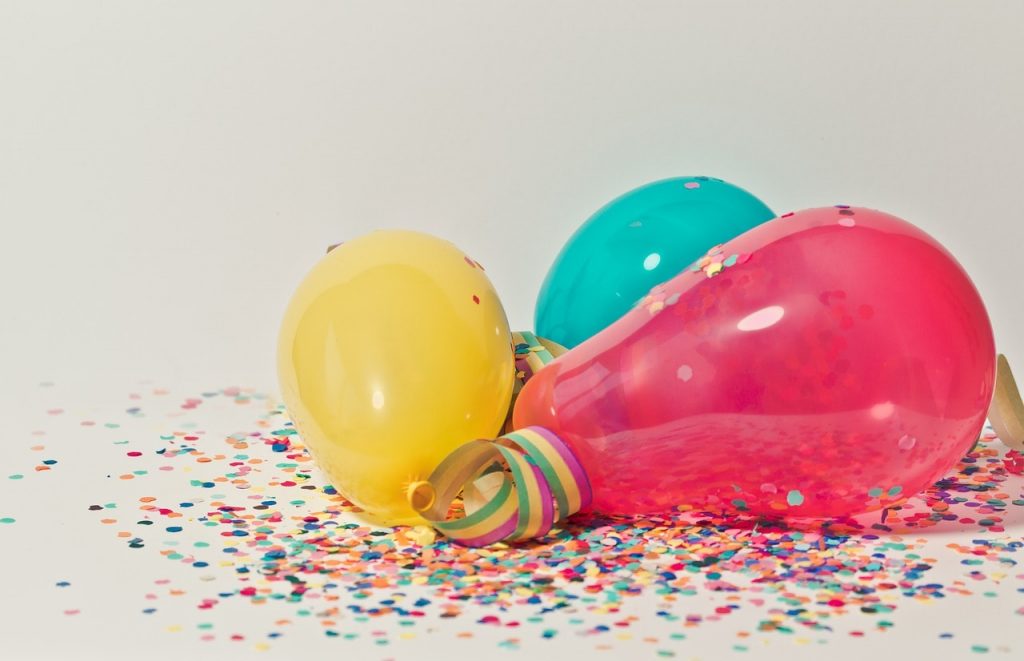 Balloons make brilliant birthday decorations! They are quick and easy, cheap, and so much fun!
To make confetti balloons, get some transparent balloons and some colourful confetti. Using a funnel, pour some confetti into the balloon before inflating the balloon.
To make the confetti balloons perfect for your princess party, match the colour of the confetti to the colour theme of the party, or use sparkly sequins instead of confetti!
Princess Glitter Balloon Decorations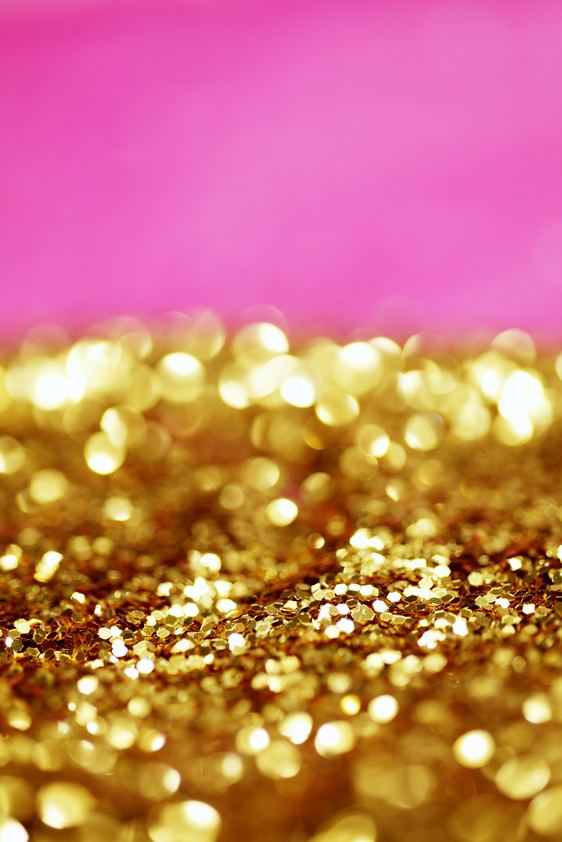 I love to make princess glitter balloons, they look so sparkly and magical! To make them, blow up some colourful balloons and dip them in glue. I like to coat roughly one third of the balloon with glue, then dip the balloon in glitter until the balloon is completely covered.
Tap the balloon over some scrap paper to remove any excess glitter, and there you have a stunning party decoration which the party guests will love!
For a more colourful look, dip the balloon in paint instead of glue!
Tissue Paper Party Pom Poms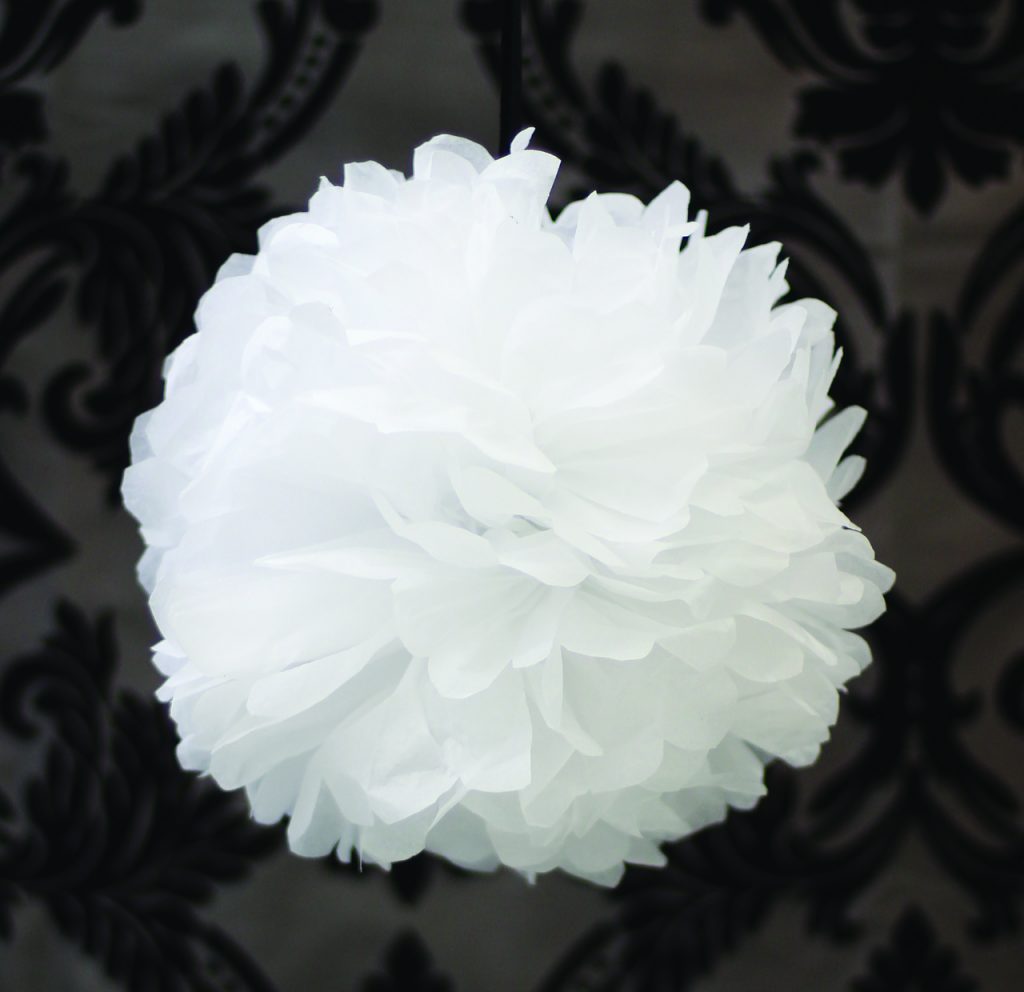 Tissue paper pom poms are a delightful party decoration, and can bring a burst of colour to the party! You can make big tissue paper pom poms to hang from the ceiling or small ones to place on tables.
To make the tissue paper pom poms, stack roughly ten sheets of tissue paper, and accordion fold them to create 2 inch pleats.
To make delicate petals, cut the ends in a rounded shape. Then, tie some thin wire around the middle of the stack of tissue paper.
If you're hanging the pom poms from the ceiling, tie some thread to the wire. Open up the pom poms by separating each sheet and ruffle up the layers to create a ball shape.
You can use multiple colours of tissue paper for each pom pom for even more fun and colour!
Tissue Paper Party Flowers
Tissue paper flowers are very similar to tissue paper pom poms! They are very quick and easy to make and the method is the same as the tissue paper pom poms! Except, instead of using wire to tie around the middle of the tissue paper stack, use a green pipe cleaner and tie that around the middle of the stack. The green pipe cleaner creates the stem of the flower.
To make the leaves, cut out leaf shapes from green card or paper and stick them onto the stem. You can place the tissue paper flowers in a vase or around the party space! These flowers work well with loads of princess themes, especially a Rapunzel themed party!
Princess Paper Chains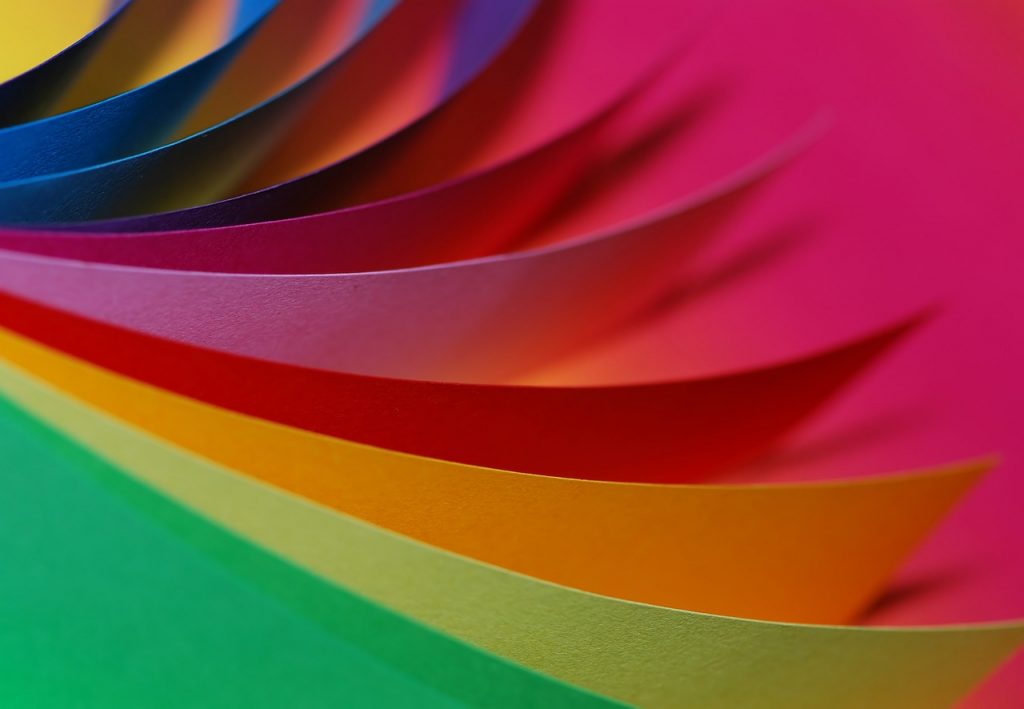 Paper chains are a great party decoration! They're so easy to make and children love to get involved to help make them!
Check out our other cool princess craft ideas.
All you need are long strips of paper and glue. For princess themed paper chains, how about using princess wrapping paper? You can recycle scraps of wrapping paper, and create a princess paper chain decoration! You can use decorative craft scissors to make the edges of the the paper funky with cool patterns.
To really get children involved and to create a unique paper chain decoration, have the children decorate scrap pieces of paper, like paper from brown paper bags, using different arts and crafts materials, like colouring pens and pencils, stickers and pom poms! My favourite paper to use for paper chains is glittery and sparkly paper!
Homemade Princess Vase Decorations
I love the idea of reusing glass jars to make vases! They're easy to make and there are a lot of different decoration designs! My favourite way to create a vase from a glass jar is to use glitter!
Coat the bottom half of the jar in glue and dip the jar in some glitter, making sure no glue is showing, then tap the jar to get rid of any excess glitter.
To create a straight line of glitter or to make glitter stripes on the vase, add masking tape before putting the glue on. Then peel the tape off once it's all glittered up!
Another way to decorate jars is to use washi tape! There are so many designs and so many different patterned washi tape to choose from! You can also create a cool ombré effect by using at least two colours and spray painting the jars!
Once you've made and decorated your new vase, you can place the tissue paper flowers inside to create a cute centrepiece!
Princess Chairs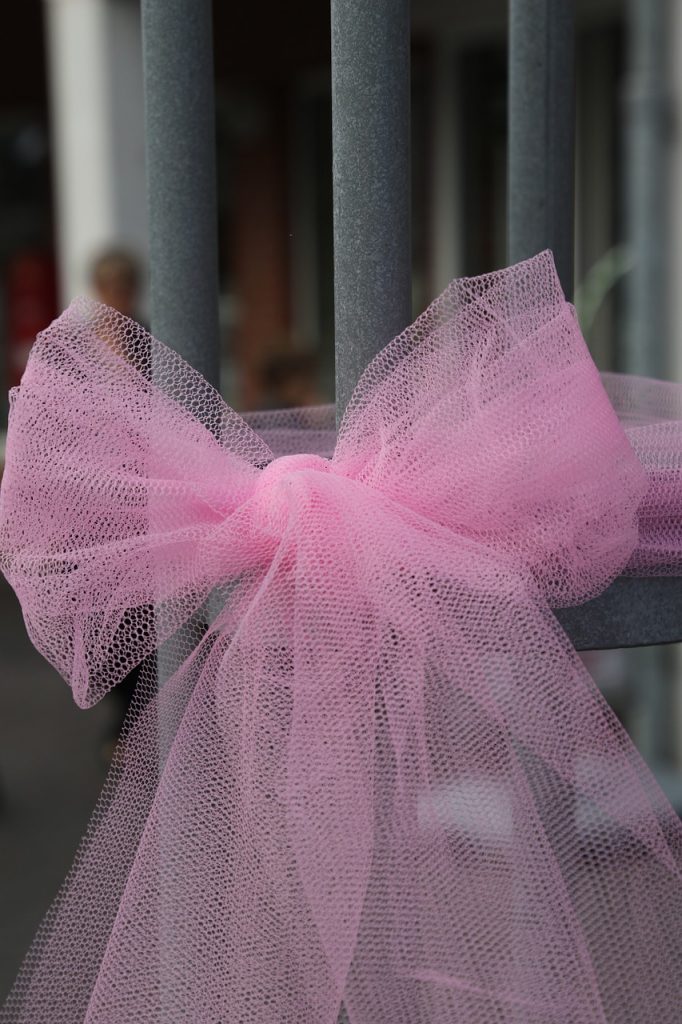 Princess chairs make the party guests feel like royalty! They are so elegant, pretty and they make the whole party area look amazing!
You can use tulle to decorate the party chairs. Wrap the tulle around the chairs and tie the ends in a bow to keep it secure. You can clip on a sparkly brooch in the centre of the bow too! Why not try satin as an alternative.
Try this for musical chairs! Here's some other awesome Princess Party Games.
Princess Hula Hoop Chandelier
Party guests will adore a princess hula hoop chandelier! It makes the party so magical!
Grab a hula hoop, cover the hula hoop with paint or fabric in the desired colour and pattern, then wrap and secure some battery powered fairy lights.
You can use cable ties to keep the fairy lights in place. Tie some string or long strips of fabric to the hula hoop, and hang the hula hoop chandelier in place!
Fairy lights usually have a selection of flashing modes which give the chandelier an enchanting, twinkling effect! There are also ice white coloured fairy lights, which would be perfect for a Frozen themed princess party!
Princess Pennant Banner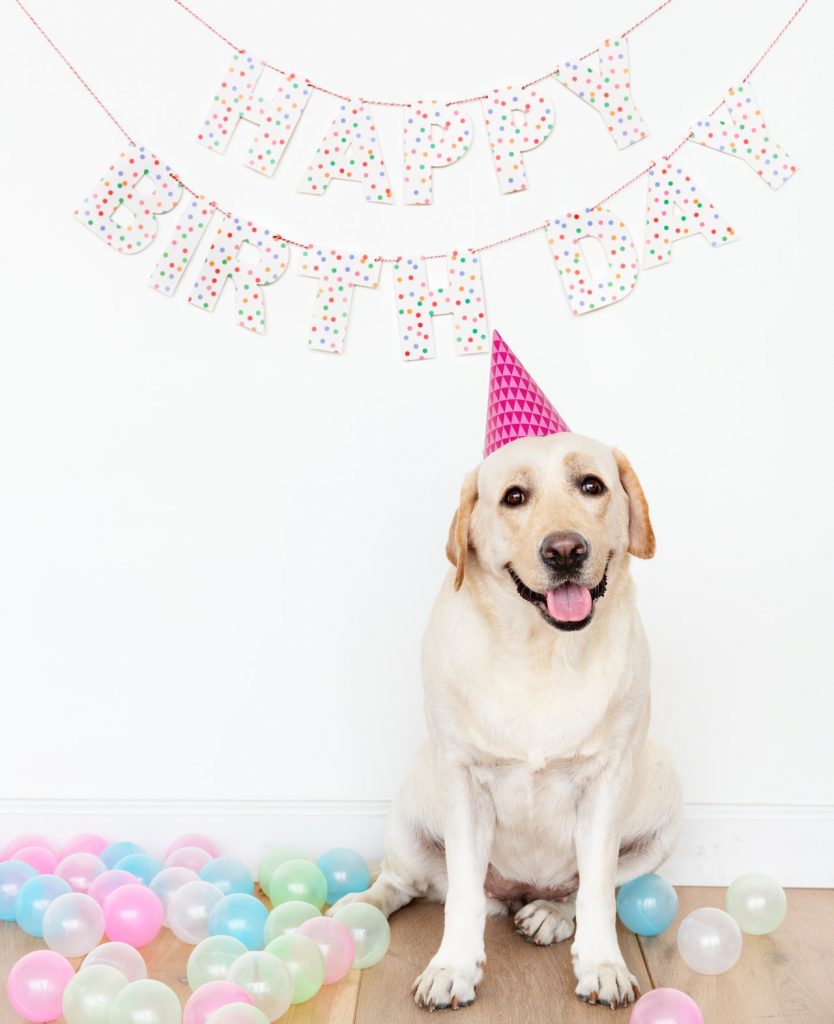 A princess pennant banner is a classic party decoration and why not make the party really special with a personalised one.
To make a princess pennant banner, choose some coloured or patterned card, you can choose colours to match the theme of the princess party. Use one sheet of card for each letter and space in the birthday message.
Cut shapes out of each sheet of card, making sure the shapes are bigger than the lettering you will use. Triangles, rectangles and circles are simple and work really well, and hearts are a cute shape to use which work really well for a princess theme!
You can make a frame for each pennant piece by cutting out the same shape, up to an inch smaller than the original shape, on a different coloured piece of card and sticking it onto the bigger shape. Now it's time for the birthday message!
You can use letter stickers that are big enough to be seen but smaller than the pennant. Or you can use a stencil and paint the letters onto the pennants. Or you can cut the letters from different coloured paper or card and stick them on.
Then, choose some string, and you can weave it through the pennants by hole punching holes at the top of each pennant. Alternatively can also glue the string to the back of the banner. Leave around 12 inches of string either side of the banner so the it can hang nicely. If you have any blank pennants used as spaces, you can add some princess themed pictures to them, like castles, tiaras and ball gowns!
Homemade Princess Party Decorations
We hope you liked these homemade princess party decoration ideas. Let us know your ideas for perfect princess decorations!